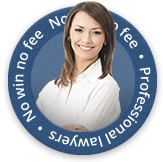 Road traffic accidents? These come in all shapes and sizes. Were you the driver in your road traffic accident? Have you been injured in a car crash?
Injured In An Accident On The Road And Want To Claim Compensation?
Were you a passenger, a pedestrian or a cyclist caught in a traffic accident? Are your road traffic injuries minor or life-changing? Whatever your situation, if you've been involved in a road traffic accident that was caused by another vehicle in the last three years*, you could be entitled to road traffic accident compensation. Remember, it's your right to make road traffic accident claims.
However You Were Involved In Road Traffic Accidents – You Could Still Claim
Making A Claim Following A Road Traffic Accident
Whatever type of road traffic accident claim you are looking to pursue, you can be sure that First Personal Injury will certainly do their utmost to win for you the accident claim compensation that you deserve. Contact our team of injury lawyers today to find out about claiming compensation.
Contact us today.  We may be able to help you make a no win no fee compensation claim.  Our team of highly experienced personal injury lawyers will be able to advise further.  Call us on the telephone number above or claim online to get started with your personal injury claim.