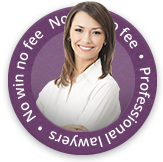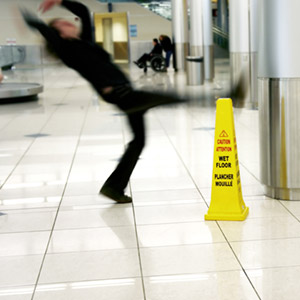 Britain's compensation culture is a myth, according to a firm of personal injury solicitors. Research by Hubbard, Pegman & Whitley on workers' expectations for workplace injury awards claims the majority have modest expectations for compensation after injuries at work, casting doubt on the claim Britain has a compensation culture.
HPW said its own experience is that people often stoically avoid seeking compensation for injuries, even for modest amounts, in case they are made redundant as punishment by their employer. The research claims to reveal that while more than 90 per cent expect some form of monetary compensation after an injury at work, people typically under-estimate how much they would receive and very few over-estimate, even though awards can be surprisingly modest.

I have today received the cheque for £11,500 for which together with the other monies obtained by you on my behalf I shall be eternally grateful. Please accept my sincere thanks for all you have achieved for me in what has been a very trying time, you have taken a lot of the stress out of what has been very stressful for me by your very professional approach. Best regards to you for the future and our heartfelt thanks.
Anonymous from
See more testimonials
As an example, the typical compensation awarded for an arm fractured at work is in the region of £6,000 (£4,000 for the injury and around £2,000 for loss of earnings for an average earner), but 44 per cent of adults expected £2,000 or less, 61 per cent estimated under £5,000 and only four per cent would expect a bumper payout of more than £10,000.
Only for very serious injuries did people, expect very substantial compensation. The typical accident compensation awarded for permanent loss of the use of both legs from an injury at work is at least £140,000 and generally substantially higher (depending on loss of earnings and effect on lifestyle), but 20 per cent of adults expected £100,000 or less, while 42 per cent expected more than £200,000, which in most cases people would get.