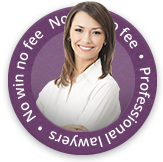 A businessman is set to receive personal injury compensation through accident claims which could be worth millions after being horrifically injured after he was dragged underneath an articulated lorry. The man was hit by the lorry in September 2007 as he got out of his car in Chesterfield town centre. He was caught underneath the lorry and eventually his severely injured body was thrown into the road.
The man, who was a residential property developer, remained in an unconscious state for 2 months after the accident. He lost both of his legs as a result of the accident and sustained injuries to his right arm and left hand.
The lorry driver has been found to be wholly responsible for the accident and the man can expect to receive a large amount of compensation.
Making Personal Injury Claims
If you've had a personal injury, you may be entitled to compensation. The solicitors at First Personal Injury are on hand to assist you and help you win the compensation you're entitled to.
Contact First Personal Injury today to make an accident or injury claim for compensation. Get in touch by ringing the number above or by filling out our online form.