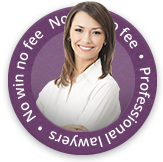 Calculate Your Head Injury Compensation
If you have suffered a head injury as a result of an accident that wasn't your fault, you may be able to make a compensation claim for personal injury.
At First Personal Injury, our head injury lawyers have worked with many individuals and their families over the years, helping them to secure the very best compensation.
Call us on 0800 808 9470 to discuss your potential claim or get in touch online to request a call-back.
Types of head injury
A personal injury compensation claim involving a head injury may involve one of the following types of head injury:
Facial Scarring
Brain injury
Eye injury
Cranium injury
Fractured skull
Concussion
Broken Nose
Ear injury
Chin injury
Cheekbone injuries
Acquired head injury
When a head injury is known as an 'acquired' head injury or brain injury, it means that it is an injury or damage to your head or brain that has been caused by a trauma, as opposed to a head or brain injury you have had since birth.
Whether you sustained your acquired head injury at work, in a road traffic accident or another kind of non-fault accident, you may be eligible make a claim for compensation.
Are you entitled to claim head injury compensation?
To make a compensation claim for head injury, the accident that caused your injury must have happened within the last three years (provided you are over the age of 18). Your accident must also have been caused by the negligence of another party.
How much compensation am I likely to receive for a head injury?
The amount of compensation you may be entitled to will be dependent on a number of factors including the severity of your head injury. The severity of your injury will be determined from use of medical reports prepared by a medical expert.
Our compensation calculator gives you a guide to the amount of compensation you may receive for your injury alone. In addition to claiming for injury, you may also be able to claim for financial loss sustained as a result of the accident.
| | |
| --- | --- |
| Level of head injury | Potential compensation |
| Very Severe Brain Damage (potentially reducing life expectancy, affecting the ability to communicate and resulting in a serious disability) | £221,650 – £317,350 |
| Moderate to Severe Brain Injury | £172,425 – £221,650 |
| Moderate Brain Damage (the level of damages will depend on recovery, ongoing symptoms and the effect on the individual) | £33,825 – £172,425 |
| Less Severe Brain Damage | £12,100 – £33,825 |
| Minor Brain/Head Injury (the level awarded will depend on whether there are any ongoing symptoms) | £1,732 – £9,900 |
The figures are for injury only. Compensation for other losses like loss of earnings is claimed for separately.
How to claim for a head injury
Following your accident, it's vital to contact personal injury solicitors with experience in this area of the law. Advice will then be provided on the chances of success of the claim and the potential levels of compensation.
Your team of solicitors will obtain a medical report on your behalf. This will provide details as to the extent of your injuries and what the future looks like for your symptoms including any relevant treatment which may be required. The report will be used to estimate the levels of compensation to which you may be entitled and which in turn will depend on the severity of the head injury suffered.
Compensation
A compensation claim brought on your behalf by your team of solicitors will consist of the following:
Compensation for pain, suffering and loss of amenity
The first part of any compensation award (known as general damages) is purely for the injury suffered and will be valued based upon Court guidelines and previous case law of similar accidents
Compensation for financial losses
You might be able to claim for any financial loss you have experienced as a result of your head injury. This part of your compensation claim is known as your special damages. It will depend upon the individual circumstances of your case and will include all the financial losses you may have suffered for example medical costs, loss of earnings or the cost of any modifications to your home.
Head Injury Claims with First Personal Injury
At First Personal Injury. we have has built up a reputation across the United Kingdom for our approach to accident and personal injury claims. Working with individuals and their loved ones who have suffered a head injury, we continually exceed our clients' expectations.
Contact our specialist solicitors free today by calling 0800 808 9740 or by completing our online enquiry form.
Head | Neck | Shoulder | Arm | Hand | Pelvis & Hips | Leg | Knee | Ankle | Foot