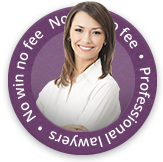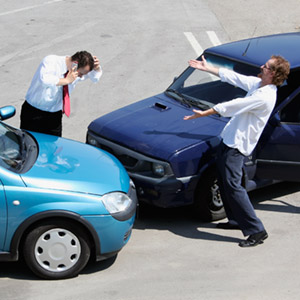 Car accident victims are not always those who have been driving but those who have been passengers, pedestrians, motorcyclists or cyclists during a car accident. If you would like to know how to claim then First Personal Injury Lawyers can help you through the process of making a personal injury claim.
How Do I Claim After A Car Accident?
Immediately following a car accident there are a number of things you can do to help if you later go on to make a claim:

I found your services to be excellent and my solicitor kept me well informed on everything. I found her to be polite, friendly and very professional.
T Webster from St Helens
See more testimonials
If possible, collate information you have from witnesses who saw the accident
If you are able, immediately after the collision, get as much of the other driver/s' vehicle and address details as possible
If possible, take photographs of the scene
Write down notes on what happened, it can be easy to forget the details later
If you feel your injuries require it you should visit your doctor so he can record your injuries
After the accident, you should contact a solicitor who specialises in personal injury claims. Having all the details of your accident, including photos and notes on the crash, will help your solicitor with the information they need.
What Happens Next In Your Car Accident Claim?

I was a passenger in a car involved in a road traffic accident and suffered serious injuries to my right shoulder, my elbow and scarring to my forehead. I was unable to work for a long time. First Personal Injury dealt with my case from the outset. I never expected that I would receive £21,191.00 of compensation for my injuries and other losses I had as a result of the accident. I am delighted with the outcome of my claim and would definitely recommend First Personal Injury to anyone who wants to make an accident claim.
Natasha from Manchester
See more testimonials
Your personal injury lawyers will contact the third party's insurance company detailing reasons why their client was to blame for the accident
A medical expert may be asked to examine your injuries and produce a report
Your solicitor will calculate your claim in accordance with any expenses you have paid, earnings you have lost and the level of injury suffered
Acknowledgement from the third party insurance company must be received within 21 days
Within 3 months it must be confirmed if the other party's insurance company is going to settle the claim
Making An Accident Claim With First Personal Injury Lawyers
Whatever your injury, if you have experienced pain and suffering, have lost your job, been unable to find work or have been forced to take time off because of your car accident injury then you are entitled to make an accident claim if the accident was not your fault.
There are several reasons why car accidents happen, it can be because another driver is intoxicated with drugs or alcohol, because the road surface is inadequate. Sometimes drivers are not properly insured but do not worry, you will still be able to claim through the MIB (Motor Insurers Bureau).
Car Accident? – Think First Personal Injury
If you or someone you know has been in a car accident, they may be entitled to make car accident compensation claim. Our expert personal injury solicitors have worked with victims of car accidents across the UK for many years to secure them the compensation they deserve.
Contact First Personal Injury to discuss your compensation claim today. Call First Personal Injury's accident claims solicitors using the telephone number above or make an enquiry online.
Please contact our personal injury car accident claims team today on 0800 808 9740.