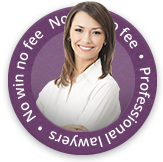 If you have broken any part of your arm in an accident or incident that was caused by the negligence of a third party then you may be wondering how much compensation for a broken arm.
A break to the arm can result in time off work; the need for extra medical support and the inability to perform routine tasks. If you have experienced a loss of earnings or have experienced pain and suffering from your arm injury then it is likely you will be able to make a personal injury claim.
Compensation Amounts For Broken Arm Injuries
Simple fractures of the forearm usually attract compensation fees of approximately £4,750 up to £13,700
If your arm injury is severe and has narrowly avoided amputated, for example, £68,750 up to £93,500 is the bracket normally granted
If your arm injury has meant that you have experienced a permanent disability in your arm then you can expect to receive around £28,00 up to £42,750
If it is classed as less severe than the above then £13,700 – £28,000 is the compensation parameter associated with that level of injury
If you have had a minor elbow injury then £11,200 to £22,900 could be granted in your case and between £28,000 and £39,150 if you are severely disabled as a result of the injury
For more moderate arm injuries including a simple fracture, a tennis elbow lacerations to the arm then you can expect to receive around £2,500 if your injury is fully resolved after one year. If your injury means you have consistent but minor symptoms that require surgery then you can expect up to £9,000 in compensation
Finding Out More About Broken Arm Compensation
If you would like more information on personal injury compensation and would also like to know how much compensation for a broken arm then please get in touch with First Personal Injury. Our team is on hand to listen to your case in more detail which will help us assess the value of your claim. Please call us on 0800 808 9740.