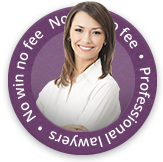 If you have suffered asthma as a result of your workplace environment it is natural to consider how much compensation for occupational asthma.
If you have been exposed to flour; enzymes; latex; colophony in your workplace then there is a risk of occupational asthma if your employer has not provided the necessary health and safety equipment and safeguards.
How Much Compensation Can I Expect For My Occupational Asthma Claim?
Below are some guidelines aimed to provide an idea of the amount of compensation you can expect from your claim for asthma.
If you have mild asthma, bronchitis and/or chest problems because of exposure to harmful substances then your compensation fee will be up to approximately £3,650
If your asthma is regarded as 'relatively mild' asthma-like symptoms the fees are usually between £7,600 and £13,700
If your asthma has had an impact on your social life because of bronchitis or wheezing and it is likely that you will have a full recovery within a few years then £13,700 and £18,750 is the usual compensation bracket
If your condition is considered 'chronic' and you have had severe breathing difficulties then you can expect to receive around £18,750 and £30,750
£30,750 and £46,900 is the compensation range set aside for cases where there has been permanent and disabling asthma resulting in consistent coughing, sleep disturbances and very restricted limits on physical activities. The ability to work is also extremely prohibitive in these cases
Further Advice For Sufferers Of Occupational Asthma
All employers are bound by health and safety law to protect you from hazards in the workplace. If you believe your company has not protected you from those risks there is a possibility you could make a claim.
If you would like more information on how much compensation for occupational asthma or any other advice regarding your potential personal injury claim then please call First Personal Injury Lawyers.
Personal Injury Claims with First Personal Injury
First Personal Injury has built up a reputation across the United Kingdom for their approach in personal injury claims. Working with members of the public who have had personal injuries, First Personal Injury exceeds customer expectations.
Contacting First Personal Injury is free by calling 0800 808 9740 alternatively by filling out the online claims form.