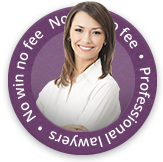 Repetitive Strain Injuries cover a range of different conditions which can often begin in the workplace. You may also recognise this condition as RSI or as a work-related upper limb disorder.
Compensation Ranges For RSI
How much compensation for a repetitive strain injury is based on a number of different factors which include the following:
The lower end of the scale covers cases where there has been a complete recovery in a matter of weeks. These claims usually result in settlement fees of around £1,575
If the symptoms of your RSI resolve within 3 years then figures between £6,175 and £7,700 can be expected
Higher rewards are given in cases where one side of the body has been affected by the injury ( unilateral) and there is still evidence of fluctuating symptoms. Fees in this bracket are approximately £10,600 up to £11,700
Bilateral ( affecting both sides of the body) incapacity resulting surgery will see amounts of £15,650 granted. Loss of employment can also be evident in these cases
Types of Repetitive Strain Injury
Types of Repetitive Strain Injury include tenosynovitis; carpal tunnel syndrome; epicondylitis. How much compensation for each of these will be based on the above factors as well as age; whether or not the dominant side of the body has been affected; if you are able to work or not and if there has been the need for surgery.
If you would like more details on how much compensation for repetitive strain injury then we recommend you speak to a qualified personal injury accident lawyer.
Our team at First Personal Injury will be able to advise you in more detail regarding how much compensation you are likely to receive for your injury. Please call us on 0800 808 9740.
Personal Injury Claims with First Personal Injury
First Personal Injury has built up a reputation across the United Kingdom for their approach in personal injury claims. Working with members of the public who have had personal injuries, First Personal Injury exceeds customer expectations.
Contacting First Personal Injury is free by calling 0800 808 9740 alternatively by filling out the online claims form.