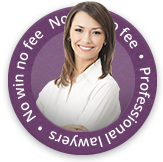 If you have sustained a scar and would like to know how much compensation for scarring then there are a number of factors you should bear in mind.
Different areas of the body will attract different amounts in terms of compensation. For example, you will receive more if your face is scarred as the face is the most visible part of your body.
Compensation Levels For Scarring
The main points to be considered in facial disfigurement claims, which are a form of scarring, will be the nature of the injury, the extent of residual scarring, the age and how the scar affected you psychologically.
If you are a woman and have suffered very severe facial scarring then your claim could be worth up to £69,500. Cases like this usually involve psychological damage also. For substantial but not severe scarring, you can expect to receive between £21,600 and £34,600. Trivial scar claims for women usually start at £1,225
For men, very severe facial scarring claims can be up to £46,900 and like cases for women, they can begin at around £1,225. Figures exist in between these broad brackets for less significant scarring which attracts approximately £6,500 – £12,850 in fees. Cases considered as 'less severe scarring' range from £12,850 up to £21,500
Other Scarring Injury Compensation Levels
It is difficult to pinpoint compensation amounts for scarring of other parts of the body but there are some general guidelines you can use.
For noticeable laceration scars on the legs, arms, hands, back or chest you can expect to receive from £5,430 – £16,250 in compensation
There is a scar left following an exploratory laparotomy (a full-sized incision in the abdomen). If no internal injury has been found following the invasive operation then you can expect to receive around £6,175 in compensation
If there is a very visible scar to the arms, legs, hands, back or chest and/or there are several superficial scars in these areas, £1,680 to £5,430 can be granted
Burns will usually attract more in compensation amounts as there is significant pain associated with a burn on top of a potential scar. If you have burns covering 40% of your body then figures can go up to £75,000
Making Your Scarring Injury Claim
If you have a scar as a result of an accident that was not your fault then we advise you to speak to a specialist accident injury lawyer. First Personal Injury will be able to offer a clearer insight into how much compensation for scarring when we have the particulars of your case. Please call our team to discuss your circumstances. 0800 808 9740.
Personal Injury Claims with First Personal Injury
First Personal Injury has built up a reputation across the United Kingdom for their approach in personal injury claims. Working with members of the public who have had personal injuries, First Personal Injury exceeds customer expectations.
Contacting First Personal Injury is free by calling 0800 808 9740 alternatively by filling out the online claims form.