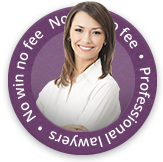 Nerves are present throughout our entire body meaning that damage is technically possible almost anywhere. There are some nerve damage injuries which occur more often than others as a result of the job we do and/or the way in which an accident has happened.
We have detailed below some of the more commonly seen scenarios where nerve damage has occurred and the associated compensation amounts. In the first instance, it is advisable to speak to a personal injury accident solicitor to gain more insight into how much compensation for nerve damage.
Nerve Damage Compensation Amounts
The below information aims to give a general idea as to how much compensation you can expect from nerve damage injuries.
Making A Claim For Nerve Damage
Damage to the nerves could be permanent or temporary. In either case, if you have suffered because of a third party, then you could be entitled to make a compensation claim.
First Personal Injury solicitors will be able to work out how much compensation for nerve damage for your particular case once we have more details about your injury. Please call our experienced and friendly team today on 0800 808 9740.
If you have seriously damaged your thumb and there is nerve damage present then you can expect to receive approximately £9,000 to £12,000 in compensation. Often, these types of injuries involve the need for wires to be inserted and there is significant loss of grip
If you have experienced a serious leg injury then it may have caused a soft tissue wound, leading to nerve damage in one or both of your lower limbs. The compensation bracket for this type of injury is between approximately £12,850 and £19,850
Nerve damage can also occur in the nose or nasal complex. Fractures resulting in nerve damage could see claimants in receipt of £7,600 up to £16,500
Damage to the spinal cord could mean that there has been damage to the nerve roots, in which case there could be serious consequences for the victim. If there is severe pain including incomplete paralysis and loss of some function to the bowel and or/bladder and/or sexual function then the compensation amount is between £65,000 and £115,000
Carpal tunnel syndrome is another condition where the nerves are impaired, in this case there is damage to the median nerve. If both sides of the body are affected and there is continual pain then £15,650 up to £16,500 can be granted. On the lower end of the scale, for unilateral symptoms that are changeable, £10,600 up to £11,700 can be given to a claimant