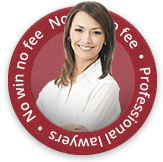 Considering Claiming Compensation For Medical Negligence?
Medical negligence can be a common cause of illnesses, injuries and general damage to the body. Medical professionals have a lot of responsibility to ensure that their patients are diagnosed and treated correctly, but sometimes things can go wrong which can result in patients suffering badly from the damages.
Suffered from Medical Negligence? We can help
We have an in-house team of injury claim specialists who have dealt with many medical negligence cases over the years and are here to make everything easier for you. The sooner you can get justice for your suffering, the sooner you can get your life back on track.
Can I make medical negligence claims?
As a patient, you are entitled to a duty of care by the medical professionals responsible for you. Although the majority of procedures carried out are successful, mishaps can sometimes happen for reasons such as:
Inaccurate or late diagnosis
Failure to take tests or misinterpretation of test results
Poor operative technique
Damage to nerves during surgical procedures
The Public Accounts Committee have found that medical negligence affects one out of ten NHS patients. If you feel that you have suffered unnecessarily as a result of clinical negligence, you may well indeed be eligible to claim compensation that is rightfully yours.
Types of Medical Negligence Compensation Claim
There are many different types of clinical and medical negligence claims cases, but broadly speaking they fall into one of the categories below:
Dentistry and dental negligence compensation claims
Cosmetic surgery claims
Injuries during childbirth
Compensation claims against doctors
Claims against hospitals
Claims against the NHS
If you feel that you have cause to make a compensation claim with regards to any of the above different types of clinical negligence then you should contact a personal injury solicitor such as First Personal Injury to discuss your potential case.
Making Personal Injury Claims
If you've had a personal injury you may be entitled to compensation. First Personal Injury solicitors will help assist your prospective claim and help further win your compensation if you're entitled to it.
Contact First Personal injury today regarding making an accident or injury claim for compensation by ringing the number above alternatively by filling out the online claims form.