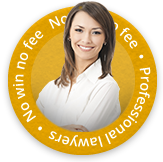 If you've suffered a foot injury of any kind, you may be thinking how you could go about claiming for compensation if you were not at fault. It is important to be advised by specialists in the area, which is where our team of solicitors at First Personal Injury will be able to assist on a no win, no fee claim. We have a team of expert solicitors who will manage your case and offer extensive advice throughout the process, ensuring you secure the maximum compensation entitlement.
This type of body injury can have a huge effect on your everyday life, causing not only high levels of pain, but also the frustrating task of managing everyday jobs. Our feet are an essential body part that we use every day, so when our movement becomes restricted, common activities such as working or taking part in hobbies becomes a challenge. Depending on the severity of the foot injury, some element of rest or recuperation will be needed in order to ensure a full recovery and this may result in up to 6 weeks off work. Claiming for compensation will enable you to cover any additional costs that may incur during your recovery period as well as attempting to relieve any discomfort or pain.
Types of foot injury
The human foot is made up of 26 bones and with both feet making up a quarter of all bones in your body, there's no wonder that some can be easily broken or injured. Whether it's an accident at work, a sporting incident, slips and trips or a serious car crash, a foot injury can be responsible for a permanent or temporary disability.
There are a number of different types of injury that you be may be able to claim for including:
Broken toes – a common injury that can be the result of heavy impact or trauma on the foot, usually taking up to 6 weeks to heal.
Broken foot – there are different levels of severity in terms of a broken foot and treatment will depend on which bone is affected. Some fractures may be treated with just rest, compression and elevation where as others can require surgery and can take up to 6-8 weeks to heal.
Sprains and strains – generally this type of foot injury can be treated at home using plenty of rest and ice. The pain should subside after around 2 weeks but intense physical activity should be avoided for around 6 weeks.
Ligament tears – sudden forces on ligaments may cause them to tear which can lead to a painful experience and in some cases, it may require removal through a surgical procedure. Many tears can heal within 3 months but a complete tear may only feel normal after 6-9 months.
Fractured talus (ankle) bone – If you have suffered an ankle injury, the likelihood is that any movement will become almost impossible and if it does not heal correctly, further problems in the foot may arise. A cast or walking boot may be required but the healing time is usually around 6-8 weeks.
Metatarsal fractures – known as the five long bones in the foot, a metatarsal injury may be the result of an acute or stress fracture and can also take around 6 weeks to heal.
How much compensation can I get?
Depending on the damage to your foot and whether your injury is classed as disabling or permanent, compensation quantities usually range from £5,000 to £78,300. To begin your claim, our team of expert and dedicated solicitors will discuss your case and with a thorough analysis and decide how much you may be entitled to. Call First Personal Injury on our helpline 0800 808 9740 or alternatively, you can fill out an injury claim form online and one of our advisors will be in contact with you shortly.