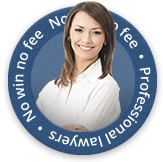 Car accident claims range from cases involving complex and debilitating injuries to others which have had more minor effects.
No matter what the extent of your injuries you are entitled to make a personal injury claim if you have been injured in a car accident through no fault of your own.
Both serious and minor injuries can have an impact on your ability to return to work or earn a living. If your job or career has come to a standstill because of your car accident injury then loss of earnings will be factored into your settlement.
Also, if you have had to pay for any medical care or travel expenses to help with your injuries you will be compensated for this in a personal injury claim.
Different types of car accident claims
There are some car accidents which happen more frequently than others. Whiplash claims are probably the most common kind and accidents which result in spinal damage, head injuries, broken bones and soft tissue damage are also common.
Some injuries may appear minor on the surface but many can lead to long-term effects which may not be obvious in the beginning. Head injuries caused by car accidents can result in ambiguous and confusing symptoms of fatigue and mood swings which can often have a later onset of symptoms.
It is therefore important to get a medical professional to determine the effects of your injuries as soon as possible.
Causes of car accidents
The common causes of many car accident claims include drivers who are intoxicated with alcohol, drivers who are engaged with another activity while driving, poor road conditions e.g. potholes and other driver errors and pedestrians not practicing road safety.
Therefore, your car accident claim may not be directed against a fellow driver but maybe the council for not maintaining the roads, a motorcyclist, a lorry driver, or a passer-by.
How to begin your claim with First Personal Injury Lawyers

I was a passenger in a car involved in a road traffic accident and suffered serious injuries to my right shoulder, my elbow and scarring to my forehead. I was unable to work for a long time. First Personal Injury*/Jefferies Solicitors Ltd dealt with my case from the outset. I never expected that I would receive £21,191.00 of compensation for my injuries and other losses I had as a result of the accident. I am delighted with the outcome of my claim and would definitely recommend First Personal Injury/Jefferies Solicitors Ltd to anyone who wants to make an accident claim
Natasha from Manchester
See more testimonials
If you believe that you have a legitimate claim for a car accident then it is important to speak to a qualified accident claims lawyer. You have three years from the date the accident happened to begin the personal injury claims process.
You may feel your injuries are too minor to begin a claim or you may feel that the serious injuries you have suffered have been traumatic enough and you do not want any more distress. Our solicitors are both helpful and understanding. We realise coming to a decision to begin a claim is not easy and we aim to make the process as straight forward as possible. Please call us on 0800 808 9740.
Compensation Accident Claims
If you or someone you know has been in an accident that wasn't their fault they may be entitled to compensation. Accident Claims First Personal Injury solicitors are here to help with your potential compensation claims.
Have you had an accident? You could be entitled to compensation
If you've had an accident that wasn't your fault, you could be entitled to claim compensation. Our expert solicitors are waiting to hear from you to further assess your potential compensation claim.
Contact First Personal Injury to discuss your potential accident claims compensation today on 0800 808 9740 alternatively by filling out the online claims form.