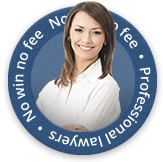 Considering Making Motorcycle Accident Claims?
Many thousands of people are drawn to the experience of riding a motorbike. Unfortunately, riding on two wheels can be dangerous and motorbike accident figures are alarming. As many as 33,000 motorcyclists are injured on our roads each year. If you've had a motorbike accident, you may have a claim for motorbike accident compensation.
About motorcycle accidents
Motorbikes offer excitement, freedom and a practical way to nip through traffic on busy roads. The downside is that motorbike riding can be risky. Accidents are frequent.
Motorcyclists are 28 times more likely to be killed or seriously injured on UK roads than car drivers. When motorbike accidents do occur, motorbike riders generally sustain much more serious injuries than motorists. These types of claims need more specialist treatment than that of the more straight forward car accidents, due to the general nature of the way biker's ride, which is obviously very different to car drivers.
Motorbike accidents happen for a number of reasons. The majority of motorbike accidents are caused by other road users. Many take place at T-junctions with drivers often explaining a collision with the all too common 'smidsy' – 'Sorry mate, I didn't see you'. All too often, car, van and lorry drivers are looking out for other vehicles, not for motorcycle riders.
Can I make a motorcycle accident claim?
If you've been involved in a motorbike accident, you may be able to make a motorbike accident claim. Contact our expert motorcycle accident lawyers and we'll tell you if you have a claim for motorbike accident compensation.
Our experienced motorcycle accident lawyers will take care of every step of the claim process for you. We can even arrange for a replacement bike whilst your 'pride and joy' is in for repair. We'll keep you updated on progress until your motorbike accident claim is resolved. We'll do everything we can to win you the motorbike accident compensation you deserve.

I was a passenger in a car involved in a road traffic accident and suffered serious injuries to my right shoulder, my elbow and scarring to my forehead. I was unable to work for a long time. First Personal Injury dealt with my case from the outset. I never expected that I would receive £21,191.00 of compensation for my injuries and other losses I had as a result of the accident. I am delighted with the outcome of my claim and would definitely recommend First Personal Injury to anyone who wants to make an accident claim.
Natasha from Manchester
See more testimonials
Claiming For Other Types Of Accidents On The Road
We deal with a wide range of road traffic accident types, some of which are listed below:
Fatal cycling accidents
Cycling accidents in sport
First Personal Injury Help with Road Traffic Accident Claims
Our personal injury solicitors may be able to help with your road traffic accident compensation claim. If you've been in a road traffic accident that wasn't your fault you may be entitled to claim compensation.
Our Personal Injury Solicitors are professional and ready to take on your potential accident claim and willing to help and advice on issues as a result of your road traffic accident. You can contact First Personal Injury on 0800 808 9740 or by filling out the online claim form.
Make An Accident Compensation Claim
If you or someone you know has been in an accident they may be entitled to injury compensation. Our expert personal injury lawyers are able to help with your potential accident compensation claims.
Get in touch by calling 0800 808 9740 or by filling out our online form.