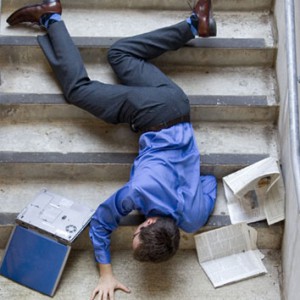 A motorcyclist from Amersham who was travelling home from a party when he was pursued by the police and after stopping sustained injuries has been awarded partial compensation. Accident claims brought as the result of police chases are often reported in the press. In this case the incident took place in August 2004.
The man was injured after trying to evade officers from the Thames Valley Police force. A court recently ruled that the motorcyclist was only 60% liable for the incident.
He sustained injuries to his right leg when, having pulled over, he dismounted his motorbike and became trapped underneath the police car. His foot and ankle were crushed under the police cars wheels after he stopped outside his home in Penn Street.
The case was first heard in Reading County Court in 2009 but was dismissed. On appeal he was found to be 60% responsible for the accident although the police driver was also found to be negligent. The man had been attempting to claim £600,000 in compensation from the police force.
First Personal Injury Help with Road Traffic Accident Claims
If you've been in a road traffic accident that wasn't your fault you may be entitled to claim compensation. Our personal injury solicitors may be able to help with your road traffic accident compensation claim.
Our Personal Injury Solicitors are experts in their field. If we take on your potential road traffic accident claim, we will be on hand for help and advice while guiding you through the legal process. Contact First Personal Injury today by ringing 0800 808 9740 or filling out our online form.