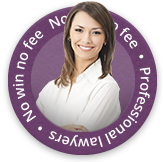 We recently helped Paul make a claim for medical negligence after his biceps injury was misdiagnosed. This misdiagnosis resulted in delayed treatment and ultimately hindered Paul's recovery, leaving him with lasting effects.
Our medical negligence team worked on Paul's behalf and helped him claim £40,000 in compensation.
Misdiagnosed biceps rupture case study
In May 2014, Paul injured his right bicep whilst taking part in a Well Dressing event in Staffordshire. He was seen by a first responder at the event and attended his local A&E the following day. At A&E, Paul was reviewed by a doctor and who told him that he had partially ruptured his bicep. He was given a collar and cuff sling and advised to undertake a course of physiotherapy.
Despite beginning physiotherapy, Paul remained concerned about his injury and the appearance of his right bicep. He was unable to work or drive for 6 weeks following his injury. 7 months later, because he was still in a great deal of pain, he visited his GP. His GP referred him to an orthopaedic specialist and noted that he had only 40-60% power in his arm.
In January 2015, Paul had an ultrasound scan which found that he had sustained a complete tear of the distal bicep tendon. He revisited the orthopaedic specialist who advised that a direct repair would be difficult to achieve because the delayed diagnosis had resulted in a significant shortening of the tendon.
In June 2015, Paul had surgery on his arm. While the surgery restored some muscle power and function in his arm, Paul continued to experience significant ongoing problems. He was concerned about the appearance of his arm; because the muscle had become deformed, he preferred to keep his arm covered by wearing long-sleeved shirts.
Paul was also worried about the muscle strength in his arm; he was very careful not to over-exert himself and do further damage. He experienced soreness in the arm after strenuous exercise, something lasting as long as two to three days.
How we helped
Paul contacted First Personal Injury in May 2016 and medical negligence solicitor David Woolmer took on his case. David looked into the circumstances of Paul's injury and arranged for a medical expert to assess his arm. The expert confirmed that if he had been referred to a specialist by the doctor at A&E, Paul would have been properly diagnosed. He would have likely enjoyed a near-full recovery within 3 months.
Because of the delay in diagnosis, Paul was in significant pain for a period of 13 months following his initial injury until his operation. The late diagnosis meant that his arm could not be treated as it should have been. Instead, he was left with no option to undergo a significantly more complex operation.
While Paul's condition has now stabilised, he has been left with lasting-effects. Unfortunately, there is no further treatment available which will improve the cosmetic appearance or muscle strength of his arm. He is also unable to exercise at the gym as much as he did before his injury. He previously enjoyed mountain biking, water skiing and jet skiing, but can no longer do these activities in the same way.
We settled Paul's misdiagnosed biceps rupture claim for £40,000 in January 2019. Not only was Paul compensated for the medical negligence he had unfortunately experienced, but he also recovered the travel expenses he had incurred travelling to and from medical appointments. As he was unable to work for a period of time as a result of his injury, he also claimed back his loss of earnings.
Have you experienced medical negligence?
If you have suffered after your injury was misdiagnosed by a medical professional, the experienced medical negligence lawyers at First Personal Injury can help you. Get in touch with our friendly team on 0800 808 9740 today to find out if you could claim compensation on a no win, no fee basis.