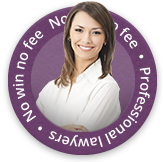 With help from First Personal Injury, Suzanne received more than £4,000 after slipping on some uneven tarmac and injuring her leg, ankle and hand.
KEY FACTS

NAME OF CLIENT
Suzanne
AGE
61 years old
INJURY SUMMARY
Broken ankle, cut and bruised leg and gash to right hand.
CASE RESOLUTION
Liability admitted in full and case settled in April 2017 for £4,375.00
SOLICITOR
Karl Rushton
In March 2014, our client Suzanne was walking with her partner when she tripped on some uneven tarmac on the pavement, which was in a very poor state of disrepair. She fell forwards, badly injuring her left ankle, cutting and bruising her right leg and cutting her hand.
When Suzanne visited the hospital shortly afterwards, her ankle was diagnosed as broken and she was given a supportive boot to wear for six weeks. She also had physiotherapy and took painkillers for more than four weeks to help manage her ankle pain which was particularly bad at night and disrupted her sleep.
Immediately following the accident, Suzanne took 4 days off work. When she returned to her job as an Office Manager, she could only work with her foot elevated at her desk. It was four months before she was able to return to her normal duties.
As she lived alone, Suzanne's injuries left her feeling vulnerable and more cautious in her day-to-day life. At home, she relied on her daughter to help with the housework for 5 weeks because she could not stand for long on her swollen ankle.
In her spare time, Suzanne enjoyed dancing and gardening. For three months, she was unable to partake in either of these activities. Her injuries also forced to cancel a walking holiday she had booked over the Easter break.
How First Personal Injury helped with Suzanne's claim
Suzanne contacted us in August 2014, and solicitor Karl Rushton took on her claim. During our investigations, it transpired that the pavement's uneven surface had been reported to the local council two years previously, but had not been repaired.
Throughout the process of Suzanne's claim, liability was disputed by the Warrington Borough Council. In July 2016, we issued court proceedings in order to reach a resolution.
There were two witnesses to the accident: Suzanne's partner and the owner of the property outside which she fell. Both gave witness statements which, along with photographic evidence demonstrating the poor state of the pavement, helped to strengthen her personal injury claim.
Eventually, the case settled 4 weeks before it went to trial and Suzanne was awarded £4375.00 in compensation.
Claiming compensation after a pavement slip or trip with First Personal Injury
If you, like Suzanne, have slipped or had an accident in another public place, you might be entitled to claim. If the incident was caused by a third party, we can help ensure that you receive the compensation you deserve. Contact our friendly team today on 0800 808 9740 or make an online enquiry to request a call-back.