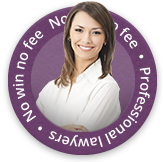 An inmate from a UK prison is making a hand injury compensation claim against a prison for £10,000.
The 44-year-old former taxi driver who is making the claim says the injury happened while he was helping remove refuse from inside the prison in March 2013.
As the rubbish was being removed, he put his hand on the side of the skip and used the handle of a mop to keep the lid open while rubbish was being put inside it by another inmate. The mop handle came away from his grip, forcing the lid to come crashing down on the hand that was resting on the side, causing hand injuries.
Accident Injuries
The injuries suffered were said to last for three months, according to the prison inmate. He says that following the accident he has been unable to use cutlery properly but added that there has been no long-term damage experienced. He said that there was not the appropriate equipment available to prop up the lid. The case will not be heard until next year.
Personal Injury Claims
If you have experienced an accident or injury then you could make a personal injury claim. You will need to be able to demonstrate that the accident was the fault of a third party in order to successfully claim a settlement fee. The reason for your accident could be your employer's fault; the fault of a local authority or another person in some cases.
Making A Personal Injury Claim
If you believe that your claim would be valid then please get in touch with First Personal Injury lawyers as soon as you can as strict time limits do apply. Call our no win, no fee solicitors today on our national accident helpline number. Alternatively, please fill in one of our online claim forms.