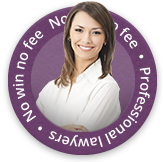 A health and safety investigation, and possibly burn injury compensation claim, have been launched after a 14-year-old girl suffered burns over 70% of her body using an unmanned tanning salon.
Kirsty McRae from Barry Island, Vale of Glamorgan had to be put on a drip in hospital after using a coin-operated sunbed for 19 minutes on Monday.
Her mother Jill said unmanned salons posed "an enormous risk" to users.
Kirsty who was on her half-term break originally put £1 into a coin-operated sunbed but felt she was not tanned enough so added more time.
She says that no one was at the salon to prevent her from using the beds or stop her from using the booth for as long as she did.
She left the salon in pain and was later taken to hospital where doctors told her she had suffered first degree burns, the lowest level of skin burn.
She was put on a drip and given oxygen while doctors rehydrated her and administered painkillers.
Making A Personal Injury Claim
If you have suffered an injury resulting from an accident that wasn't your fault you may be entitled to make a personal injury claim and you should speak to an experienced personal injury lawyer like First Personal Injury Solicitors
You could be entitled to an accident claim
You may be entitled to compensation for a range of compensation claims under accident claims. Our expert injury solicitors will help assess your potential claim going forwards and provide you with proficient advice.
Contact First Personal Injury to discuss your potential compensation claim today by ringing 0800 808 9740 or by filling out the online claims form.