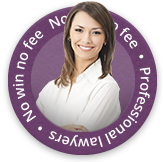 Existing and former dental patients could be at risk of blood-borne viruses like HIV, Hepatitis B and Hepatitis C news reports have revealed.
Details of the poor health standards were leaked via a whistle blower who covertly filmed a visit to the practice.
There will now be a recall of around 22,000 patients who were treated at the Nottinghamshire practice during the past 32 years. The dentist in question was found to be in breach of infection control standards in June this year and was suspended by the General Dental Council as a result.
Health Screening 'Sensible' Say Health Experts
The recall will mean that the patients will need to have a health check to see if they have any viruses and although it is said that the risk is low, a member of the British Dental Association stated in a comment to the BBC that a recall was a 'sensible precaution'. A hotline has been set up former patients.
Health Failings
Infection Control failures included not washing hands or changing gloves in between patients. NHS England also said that the dentist had used the same instruments amid patients and they had not been sterilised in between.
Care Quality Commission Inspection
In July, the Care Quality Commission produced a report on the practice which highlighted cross-contamination issues. It stated that the staff toilet was being used to store equipment. Since publication, the new owners have addressed all the issues in the report and the property has been renovated.
A spokesperson from NH England said: "We are extremely sorry for the undoubted worry and concern that people may feel on hearing this news. I would like to stress again that the risk is low but would encourage anyone affected to contact the advice line."
Claiming Medical Negligence Compensation
If you have a medical negligence claim then please contact our no win no fee solicitors at First Personal Injury on our national accident helpline number or by completing one of our online claim forms.