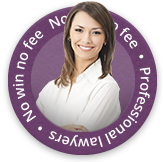 Manual work often involves putting your body on the line. In many instances, manual workers will be exposed to hazardous materials and dangerous scenarios and may find themselves in positions where they are vulnerable to work-related injuries, such as back injuries. It's certainly a more exciting existence than sitting behind a desk watching the clock, but with the danger comes the possibility of injury. If you're good with your hands and like a little danger, have a look at our list of three of the most dangerous manual labour jobs.
On-site Construction Accidents
This is the most obvious example when thinking about dangerous manual labour jobs. Building sites are an extremely risky and dangerous place to work. If heavy machinery isn't treated with the upmost safety and precaution this can lead to serious injury and even death. In order for the site to be able to operate, it must be given the green light by health and safety officials, but that doesn't mean that accidents won't happen through human error, carelessness and sometimes poor training. Some of the risks associated with working on a building site include falls from dangerous heights, crane accidents, electric shocks, falling debris, fires and explosions.


I found your services to be excellent and my solicitor kept me well informed on everything. I found her to be polite, friendly and very professional.
Tina from Merseyside
See more testimonials
Working on an oil rig
Work on oil rigs is definitely not your everyday run-of-the-mill job and workers do find themselves surrounded by dangerous and heavy equipment. It's essential for workers on oil rigs to wear all the proper equipment, which will reduce the likelihood of an accident, but it won't remove it completely. If an emergency does occur on an oil rig, each rig will come equipped with emergency lifeboats for an easy escape to safety.
It may sound like one of the most dangerous jobs going and in reality work on an oil rig can expose workers to serious danger, but it's certainly a job that comes with various benefits. Often the facilities on the rigs are luxurious and not dissimilar to that of a cruise liner and there are great rates of pay and plenty of time spent off the rig for recreation.
Logging
The nature of logging involves cutting down and transporting trees, with immediate dangers being falling timber. That isn't where the danger ends, though. Much of the work of loggers or timber workers is done on steep hills and in hazardous weather. They are also required to use extremely heavy machinery which can sometimes overturn and run over workers.
When working in any number of manual labour jobs there is often a chance of suffering an accident at work, but certain health and safety procedures will be put in place to try and limit the chance of this happening. Employers are under a legal requirement to protect the safety of their employees, meaning if you're looking to enter one of these professions make sure you work for a reputable company that you know puts your safety first.

Accident Claims with First Personal Injury
If you've had an accident that wasn't your fault, you may be entitled to accident and injury claims compensation. Our expert personal injury lawyers help people across England and Wales to win the compensation they deserve.
Contact First Personal Injury today by calling 0800 808 9740 to discuss your potential claim. Alternatively, request a callback at a time that suits you by filling out the online enquiry form.