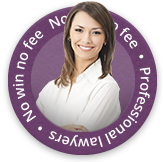 A day out at a theme park can be a lot of fun and we rarely consider how dangerous these rides can be. Occasionally, though, something does go wrong and a great day out can end in disaster. Blame for these incidents tends to be shared between the victim of the accident, poor safety of the attraction, or bad judgement of the ride operators. Here, we take a look at four of the worst theme park accidents ever recorded.

Six Flags Kentucky Kingdom, America
In 2007, a teenage girl was severely injured on the Superman: Tower of Power ride at Six Flags Kentucky Kingdom in America. During the incident, a cable snapped shortly after the rides start and became wrapped around the girl's neck. Although she managed to free herself, the cable remained looped by her feet, causing her left femur to shatter and the severance of both feet upon descent. The girl's right foot was reattached and the victim's family went on to sue the theme park, receiving accident compensation in the form of lifelong care.
Overseas China Town East, China
Six people were killed and a further ten injured on an OCT East theme park ride in 2010 in the coastal city of Shenzhen, China. Those that survived the ride, which simulated the conditions of a rocket launch, later reported that they heard a loud explosion followed by a burning smell. These were later put down to a power cut which occurred during the ride, causing one cabin to become loose and strike other cabins which then fell some 50ft.

Communication was open and I knew what was happening every step of the way.
Christine from Manchester
See more testimonials
Galaxyland, Canada
The Mindbender, the world's largest indoor triple-loop roller coaster, came under much public scrutiny in 1986 when the ride derailed and killed three people. The last car of the train came off its hinges and was dragged by those in front until an operative pulled the emergency brake. Prior to the accident, the ride had been shut down twice, with staff members claiming to have heard irregular sounds coming from the train. Unable to locate a problem, the ride resumed until the fatal incident.
Disneyland California, America
In 2003, a 22-year-old man was killed and ten others injured on the Disneyland Resort roller coaster Big Thunder Mountain Railroad. The ride saw the train enter a tunnel, at which time certain components of the ride came loose, causing the train to become airborne and impact the tunnel ceiling. This then fell, landing on the passenger car in front and crushing the victim, who hoped to one day become an animator. The incident was settled out of court with a scholarship arranged for aspiring animators at Brooks College, California.