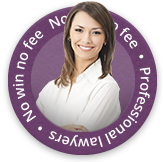 Christmas is usually recognised as the time of year that brings out the best in people; the sharing, caring and fun sides of individuals is often in abundance. But sometimes, Christmas fever and giddiness can lead to some rather unpleasant accidents in the work place and at home.
As we all know, knowledge is power, and with the benefit of a little wisdom, we hope you can avoid any unfortunate mishaps this festive season. So, have a look below at some of the most common kinds of Christmas accidents, and with this knowledge we hope you can avoid any holiday-time mishaps:
Whether you prefer the tasteful, snow sprinkled holy and ivy or the pizzazz, all-embracing tinsel and glitz, Christmas decorations are a once-a year event and we are simply not used to having them around. It's hardly surprising then that one of the most common kinds of accidents over yuletide is the 'falling decoration', often on one's head. Ouch. Avoid this by thinking carefully about how you hang, position and place your decs
Still on the topic of Christmas decorations, not only can they drop unceremoniously onto your head, but they can also be swallowed. There are far more foreign objects knocking around at this time of year and many party revellers can mistakenly pop a decoration in their Christmas Cake hole only to find it inedible and pretty dangerous in some instances. Of course, children and babies are those most at risk of grabbing and decoration and putting into their mouths. Ensure all decorations are safely out of harm's way when 'decking the halls'
Alcohol indulgence is perhaps the most unsurprising trigger for a Christmas catastrophe. Office Christmas parties, nights out with the lads/girls are in abundance all over the UK throughout December. It is the biggest cause of accident and emergency admissions in hospitals at this time of year. Those accidents range from slipping and falling accidents, burning incidents and drinking and driving accidents
Falling items can cause serious damage and during the festive spell, frozen food items can result in broken toes and feet. Make sure your frozen turkey and sprouts are positioned securely in your freezer so they don't unexpectedly drop to the floor and onto your unsuspecting Christmas slippers
Christmas is also a time where you sample different foods and tastes that your palette isn't used to. Some allergic reactions can be very serious whether you have been exposed to something new to eat, drink or even wear. Thousands of people, every year, discover that they have underlying allergies they didn't know about before Christmas.
Have you been in an accident that wasn't your fault?
If you or someone you know has been in an accident that wasn't your fault, you could be entitled to accident claims compensation. Our expert personal injury solicitors are waiting to hear from you to assess your potential accident claim.
Contact First Personal Injury by ringing the number above or by filling out the online compensation form.