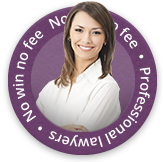 Whiplash has become so synonymous with road traffic accidents, thanks to its status as a media 'hot potato', that many of us aren't even aware that this injury can be sustained in a number of curious and eyebrow-raising ways.
It is a common injury which is also referred to as hyper-extension of the neck, occurring when your body moves forward with force while your head is freely suspended, causing strain in the muscles and ligaments in and around the neck. The injury is fairly common in car accidents where there is a collision generating force and acceleration.
We have detailed below some of the most surprising ways you can get this injury. Take note:
Partying. Don't worry; no need to hang up your disco shoes yet as the frequency of whiplash injuries accredited to this popular leisure activity is pretty low. However, if you are partial to a spot of head banging then you may want to think twice before playing air guitar with your head. Curiously, the injury is not exclusive to heavy rock music as it is just as possible to suffer whiplash through ball room dancing, as evidenced by Denise Van Outen's ill-fated whiplash damage while rehearsing the jive for Strictly Come Dancing. Perhaps, less surprisingly, Craig Jones, from rock band, Slipknot, also sustained a whiplash injury after one of his more 'spirited' head-banging sessions.
Playing sports. Sure, it's reasonable to assume a broken bone or a bruise to the head are possible in almost any sporting pastime but you are less likely to associate whiplash injuries with most sporting endeavours. It is possible though. Skiing is one such sport where whiplash is seen relatively regularly. A sport where a number of different bodily positions are assumed frequently, either voluntarily or not, make this sport one of the more prevalent breeding grounds for whiplash. So, approach your next skiing or snowboarding sojourn with some caution before taking on a potential tumble down that snowy terrain. Horse riders also beware. It is possible there could be a thrust of the head forward then back in quick succession while on horseback. A horse may suddenly rear up or move suddenly causing a jolt. Contact sports like rugby and netball can cause colliding injuries with a stationary object or another player. Cyclists are also at risk if there is a road traffic accident and even if you are a swimmer, you are not free from danger. A jump into a pool at an unusual angle or a dive into shallow water may mean a nasty whiplash injury. Martial arts students and professionals should also take care, being thrown onto a mat vigorously by an opponent can result in an accidental whiplash injury.
Theme park rides. If you fancy a thrash around a theme park then remember the risks of riding on a some of the attractions. Most large capacity theme parks in the UK are highly regulated by the Health and Safety Executive but this doesn't make them completely free from risk. High speed roller coasters can give passengers a whiplash injury if the movements are fast and jerky. Dodgem cars, Ferris wheels and waltzing rides are all kinds of amusements that can trigger whiplash. Whether you are at an established theme park attraction or if you are on a ride at a travelling fair, owners have an obligation to make sure these are safe places for visitors.
Slipping, tripping or falling. These types of accidents can also result in whiplash. If your slip or fall has involved sudden and/or unexpected movement then there is a chance that whiplash could develop. Singer, Lilly Allen, experienced a whiplash injury when she fell over in a London restaurant foyer while pregnant in 2010.
Being assaulted. Being assaulted can mean you end up with multiple injuries but did you know whiplash could be one of them? Well, yes it can. If your head is pushed or thrown to the floor, or if you are struck on the head, than this could put you at risk. Similarly, if a large object is thrown at your head and there is a sudden movement, then whiplash injury is not out of the question either.
Suffering from a whiplash injury may sound like a fairly innocuous injury as it is often a poorly understood and sometimes considered an ambiguous medical condition. However, the pain can last a long period of time in some cases and there can be debilitating after-effects.
Pain and stiffness in the neck are the two main symptoms of whiplash but these can vary in severity and type. If you are suffering from headaches, neck pain, jaw or shoulder pain and you suspect it may be as a result of some kind of accident, then it is recommended you visit your GP as soon as you can if you have a suspected whiplash injury.
Have you had an accident? You could be entitled to compensation
If you've had an accident that wasn't your fault, you could be entitled to compensation. Our expert solicitors are waiting to hear from you to assess the validity of your claim.
Contact First Personal Injury to discuss your potential accident claim today on 0800 808 9740 or, alternatively, fill out our online form.