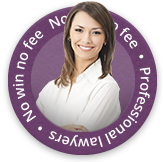 Network Rail is likely to have to make significant accident claim payouts after claims that it could have prevented last Tuesday's fatal accident on the level crossing in Halkirk.
A woman who sustained serious injuries when her car collided with a train in the same location in October 2002 believes that the accident was completely preventable. She has started a compensation claim case in which she is seeking £500,000 in damages from Network Rail.
At the same time she is leading a nationwide campaign to improve safety at level crossings.
You could be entitled to an accident claim
You may be entitled to compensation for an range of compensation claims under accident claims. Our expert injury solicitors will help assess your potential claim going forwards and provide you with proficient advice.
Contact First Personal Injury to discuss your potential compensation claim today by ringing 0800 808 9740 or by filling out the online claims form.
Have You Had An Accident At Work?
If you have suffered as a result of an accident at work, we may be able to help you to make a claim for compensation.
Contact our team of personal injury lawyers by calling 0800 808 9740 or complete our online form. One of our staff will come back to you directly, in confidence, to discuss your prospective accident claim case in more detail.