Accidents on Holidays Highlighted With Water Safety Alerts
As temperatures remain at a record high in the UK, the dangers of having an accident on holiday have been brought to the fore by a leading accident organisation.
Many people who choose to holiday in the UK are able to see many beautiful sights, a number of which are close to water, either in the form of a lake, reservoir or the sea. RoSPA (the Royal Society for the Prevention of Accidents) has asked people to be more careful when they are around water in order to prevent serious and fatal accidents from happening.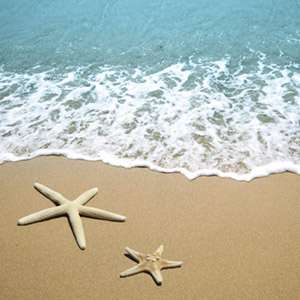 Accidents near Water Statistics
There were around 380 people involved in drowning accidents last year; over a quarter of these were linked to accidents in inland water e.g. in rivers, lakes and canals. The holiday months of July and August are when there are more fatal accidents according to RoSPA and drowning accident statistics show that young men are most at risk.
Accident Prevention Advice
RoSPA recommends sticking to swimming in areas that are properly supervised. It says it appreciates that open water sites are appealing when in the holiday spirit but that it is important that the dangers are understood; for instance, the temperature of the water can appear warmer than it actually is even on a hot day. Dave Walker, RoSPA's leisure safety manager, said:
"With the heat, we often see young people, particularly men, tempted to cool off or jump into open water. If you are going to swim at inland water sites then don't go alone. Consider how you are going to get out of the water before you get in, and be honest about your swimming ability."
Claiming Accident Compensation
If you have been involved in any kind of accident that was not your fault then you could be entitled to claim personal injury compensation. In order for your claim to be successful you will need to demonstrate that there was third party blame for your accident. There are also strict time limits that apply to personal injury claims. If you would like more information about claiming for an accident then please get in touch with First Personal Injury lawyers on our national accident helpline or complete one of our online claim forms.