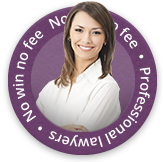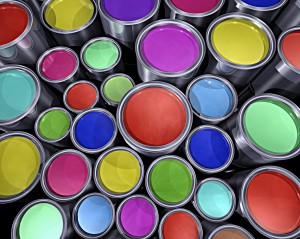 An art exhibition held in Tunbridge Wells marks the start of a new era for a brave brain injury survivor who lost 90% of her brain when she fractured her skull in an accident.
The 28 year old suffered a brain injury in 2004 when she fell downstairs at home, she went into a coma following her accident and nearly died after being rushed to hospital and was left unable to walk, talk and do basic things for herself.
Not only did the budding artist lose her ability to function on a daily basis but she also lost her 'creative flow'. However, since facing all of the adversity she has slowly learned how to do everything from scratch again including reading, walking, talking and miraculously regaining her artistic talents. She said: "I find it very healing to create artwork and experiment with the process".
Brain Injury Sparked Rare Neurological Phenomenon
The brain injury survivor now sees the world in a completely different dimension following her accident and has a condition called synaesthesia which is causes the world and surroundings to appear as multi-layered.
She said of her new exhibition, entitled. 'Art From The Heart': "My inspiration for this show is nature, colour and emotions," she said. "I made all of my work instinctively, intuitively and in the moment and in the emotion. I have synaethesia where all of my senses connect and I wanted to try to express my experience of colour and texture in my work."
Art Has Been A 'Lifeline' Since Brain Injury
The budding artist hopes to do more artwork in the future and continue her success by working with other artists. She said that working with art had provided her with a 'lifeline' and a sense of direction and focus while experiencing the brain trauma.
Claiming Compensation for A Brain Injury
Many people who have suffered a brain injury have done so through no fault of their own. If you believe that you have suffered because of a third party then you could be able to make a successful compensation claim. Please get in touch with First Personal Injury on 0800 808 9740, we are a team of no win no fee solicitors who can help you receive the maximum amount of compensation you are entitled to.