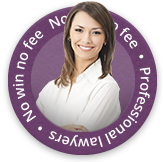 A woman who was left widowed after her 80-year-old husband died of an asbestos-related illness is searching for answers about his former workplace conditions.
The widow wants to know if any of his old work colleagues can shed light about exposure to the deadly substance during his time at a dockyard where he worked for nine years as a teenage shop fitter. She wants to know whether or not he was allowed to work in conditions that left him at risk of contracting mesothelioma.
Work Place Conditions
Before he died, the former dockyard worker said that he was required to walk through boiler rooms so that he could gain access to parts of the ship which needed to be worked on; some of these contained pipework which were lagged
with asbestos. He said that he had not been given any protective clothing while he was working and that he was not given any information about asbestos at the time either; he said he had no idea about the dangerous environment he was
working in.
Short Life Expectancy
He started to feel ill last year and was taken to hospital after he collapsed at home. Fluid was drained from his lungs and he was advised there and then by doctors that they thought he could have mesothelioma. His condition quickly
deteriorated and he was too ill to undergo chemotherapy. He died five months following his diagnosis.
During an inquest into his death, the coroner confirmed that he had died because of asbestos exposure. The man's wife said her husband was always very active and fit and it was difficult watching him become weak. She said
that she hopes that some of his former colleagues will come forward with more information about the working conditions at the shipyard so that justice can be done for her husband.