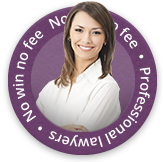 Scientists at Oxford University believe that they have developed a better and more sensitive test for diagnosing the asbestos-related cancer mesothelioma. The cancer which develops long after exposure to asbestos has led to many asbestos compensation claims. Often claims are made after the death of the victim because life expectancy after diagnosis is so limited.
The new test identifies the levels of protein in the fluid around the lungs which is linked to this form of cancer. It may aid efficient diagnosis and in doing so allow treatment to start more promptly.
The cancer often develops in people who have been exposed to asbestos whilst the fibres are being broken down. It is, therefore, most common in tradesmen like joiners, plumbers and electricians. It can take decades to develop and it's predicted that the number of cases will reach a peak in 2013.
Had An Accident Or Injured In The Workplace?
If you've had an accident or injury in the workplace or have been affected by an industrial disease, the lawyers First Personal Injury may be able to help you to make a claim for compensation.
First Personal Injury are contactable through our online injury claim form where one of our personal injury lawyers will come back to you directly. Alternatively, contact First Personal Solicitor on the telephone number above to discuss your prospective case in more detail.