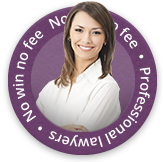 Birmingham City Council paid out more than £2.6m in accident claims, to its own employees, recently released figures under the Freedom of Information Act revealed.
One asthma sufferer received £17,500 in compensation due to the failure of the council to provide adequate protective equipment, resulting in his condition worsening.
Another employee received a £64,000 payout after he suffered a broken hand from faulty door in the workplace.
Councillor Ian Ward, deputy leader of the council was shocked, saying that given the city council's budgetary difficulties… I'm sure more could be done to reduce accidents at work.
However, Steve McManus, the Unions Health and Safety Officer defended the accident claims saying that every claim we deal with goes through a rigorous process.
A council spokesman further added that the council employ 57,000 and that these figures need to be put into perspective.
Have You Had An Accident At Work?
If you have suffered as a result of an accident at work, we may be able to help you to make a claim for compensation.
Contact our team of personal injury lawyers by calling 0800 808 9740 or complete our online form. One of our staff will come back to you directly, in confidence, to discuss your prospective accident claim case in more detail.