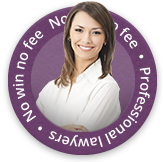 This year, Black Friday has taken the retail world by storm, and not for all the right reasons.
The US tradition, which sees high street products available at rock bottom prices, has gathered pace from across the Atlantic and resulted in some UK shoppers experiencing many different kinds of injury.
Black Friday Injury Black Spots
One of the areas most affected by the commotion of Black Friday has been the Greater Manchester area, where several incidents have resulted in injuries. A woman broke her wrist ; another disabled shopper experienced minor injuries when a TV set fell on top of her; in Stretford, a security guard was punched by a shopper and, after being told that the store had run out of stock, around 200 shoppers in Middleton refused to leave the scene. A store in Salford also witnessed a scene where a man threatened to 'smash a staff member's face in'.
Other shopping areas in the UK also witnessed potentially dangerous scenes caused by the retail phenomenon. Fights broke out in Hattersley; in London, Police were called by Tesco staff as shoppers queued in their masses outside and a shopping outlet in Oxfordshire had to temporarily close because the roads in and around it became gridlocked.
Police Had Warned About Dangers Of The Sales Event
The event is becoming more and more popular in the UK, as consumer sales increase year on year as a result. Before the event, VISA predicted over £500m would be spent online, making it the biggest internet shopping day of all time.
But along with the excitement has come the risk of accidents, and people are doing almost anything to get their hands on the products they want at bargain prices. The police have said they have been disappointed with shop security and that these scenes were expected. Manchester Police wrote a tweet stating: "At least two people arrested at #BlackFriday sales events already this morning. Keep calm people!"
Making An Accident Claim
If you have suffered an injury in an accident that was not your fault then you could be able to make a personal injury claim. Please call our national accident helpline or fill in an online claim form and one of our no win no fee solicitors at First Personal Injury will get back to you.