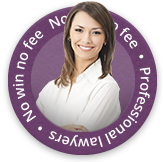 £3.9 million in compensation has been awarded to a young woman who was born with cerebral palsy.
The girl, who was born in 1999, was born prematurely alongside her twin brother who also has quadriplegic cerebral palsy, has successfully brought her case against the Hertfordshire Hospitals NHS trust.
The case against the trust said that when the mother went to hospital with stomach pains the staff on duty should have recognised that she was in premature labour and that appropriate drugs should have been supplied that would have ultimately enabled the twins' lungs to develop more while in the womb.
Lump Sum And Annual Payments Granted
The trust said that it was not liable and that the twins would still have experienced disabilities even if the mother had been given steroids, however, it agreed to make a compensation payment. She was granted a lump sum along with annual payments and when she is old enough to manage her own finances she will be able to do so.
Prior to the claim, the parents of the twins had looked after them but it became clear that more care would be needed for the future. The compensation amount will be able to pay for equipment and care for the rest of the teenager's life. In 2011, her twin brother successfully made a compensation for his brain damage and now both twins, who have learning difficulties and are in wheelchairs, will know their care needs are secured for the future.
Making a Medical Negligence Claims
There are many different types of medical negligence claims, many of which include birth injuries. Birth injury claims can often be complex cases and you will need the assistance of a qualified and experienced personal injury lawyer in order to secure the compensation you are legally entitled to.
Claiming For A Brain Injury With First Personal Injury
If you would like to discuss your brain injury claim or medical negligence claim with us at First Personal Injury then please get in touch on our national accident helpline above so that we may arrange an initial consultation with our medical negligence solicitors and find out more about your circumstances. Alternatively, you may complete one of our online claim forms.