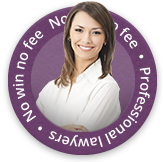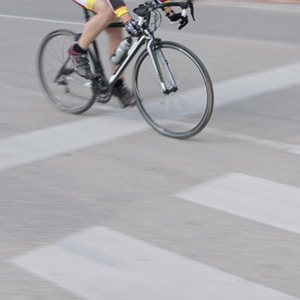 A new cycling helmet safety law in Jersey has become the first of its kind in the UK to be passed.
The law, which was brought in on 17th compulsory for children to wear a helmet at all times while riding a bike. Brain injury charity, headway has advocated the new law labelling it as a 'momentous landmark in child protection'
Parents' Son Experienced A Brain Injury After He Fell Off His Bike
The Minister for Housing, Deputy Andrew Green MBE has been delighted at the passing of the new law. He first proposed the law himself in 2010 and says he has long been passionate about the subject of cycle helmet safety after his son suffered a brain injury 26 years ago when he fell off his friend's bike. Mr Green said: "He was not wearing a helmet at the time and sustained a severe brain injury. His life – and ours – was changed forever in an instant. Nothing can change that; we cannot turn back the clock. But we can help reduce the risk for others and avoid the years of emotional and financial cost for other children, their families and the State and this law will help us do just that."
Impact of Helmets On Cycling Accidents
Before being passed, the bill was assessed in detail by the Environment Scrutiny Panel which asked for further research to be done into how effective helmets are in cycling accidents. The study found that helmets did have an impact on cycle safety in terms of helping prevent brain and head injuries and it concluded that the benefits of helmet wearing for children are 'paramount' for child safety. The panel said inaction on this issue could not be justified against the 'continuing toll of head injuries sustained by child cyclists every year'.
Mr Green added that he is proud that Jersey is setting such a good example and that the rest of the UK should now be given the same protection as well as numerous other countries around the world.
Claiming Compensation For A Brain Injury
If you have experienced a brain injury through no fault of your own then you could be entitled to make a brain injury claim. Equally, if you have had an accident on a bike that was not your fault then you could also claim if you have suffered an injury. Third party blame will need to be established and in most personal injury cases there are time restrictions placed on claims which is usually three years from the date you had your accident or had knowledge of your injuries.
Making A Personal Injury Claim With First Personal Injury
Please get in touch with First Personal Injury lawyers on our national accident helpline above if you would like to find out more about starting a claim. Our no win no fee solicitors can arrange with you an initial consultation to advise you on the validity of your claim and whether or not you qualify for no win no fee.