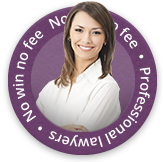 A builder can now sue for accident claims compensation after his employers were found responsible for his accident and for the injuries that he sustained.
Graham Parkin was working in Corn Mill in Wharfendale in November 2008 when he fell 3 metres from the terrace he was working from as there were no barriers in place to prevent him falling. Mr Parkin was treated in hospital for his injuries which included three fractured vertebrae.
Mr Parkin's employers, builders Illson, were found liable for the accident after they admitted they were in breach of Health and Safety regulations. On the ruling the point was made that this accident was avoidable if Health and Safety regulations had been correctly implemented.
Compensation Accident Claims
If you or someone you know has been in an accident that wasn't their fault they may be entitled to compensation. Accident Claims First Personal Injury solicitors are here to help with your potential compensation claims.
Contact First Personal Injury on 0800 808 9740 or make an online claim today.