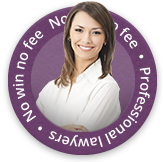 One woman has died and 3 pedestrians have been injured after they were hit by a car in Birmingham last Friday.
Paramedics rushed to the scene in the Small Heath area of the city. They carried out emergency procedures on the woman who had suffered a cardiac arrest. After realising the severity of her condition it was decided to get her to Heartlands Hospital as soon as possible.
The paramedics continued with emergency treatment along the way but sadly the woman died a short time later of multiple injuries.
A spokeswoman for West Midlands Ambulance Service said: "Sadly despite the best efforts of ambulance crews and hospital medics, nothing could be done to save the woman and she was confirmed dead a short time later."
Children Injured In The Crash
The accident also caused two children to suffer injuries. A 4 year old boy was immobilised at the scene with a neck brace and spinal board before being taken to Birmingham Children's Hospital where he was suffering from suspected fractures to his pelvis and leg.
Two other pedestrians including a 2 year old boy and a woman in her twenties were also taken to hospital.
Man Arrested For Accident
West Midlands Police have arrested a 21 year old man on suspicion of dangerous driving; he was uninjured in the crash.
Claiming For A Car Accident Injury
If you have suffered an injury during a car collision that was not your fault then you could make a claim for accident injury compensation.
Many car accidents leave victims and their families in difficult financial situations. Claiming compensation is a legal entitlement designed to put you back in the position you were in before an accident.
At First Personal Injury we appreciate that compensation only forms part of the healing process for victims. However, if you have suffered a loss of earnings or loss of amenity due to your accident then you legally deserve to be compensated.
Usually, there is 3 years from the date of your injury in which you can begin a claim so it is advisable to begin the process as soon as you feel able.
Please get in touch with our no in no fee* personal injury lawyers who can help you with your accident or injury claim. Call us on 0800 808
Were you in a road traffic accident that wasn't your fault?
If you've been in a road traffic accident that wasn't your fault you may be entitled to compensation.
Our personal injury solicitors are on-hand to discuss your potential road traffic accident compensation case. Call us today on 0800 808 9740 or complete our online form to request a call-back.