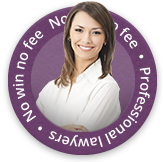 A pensioner has been taken to hospital after a car accident which ended in one of the vehicles being flipped upside down.
A Nissan Note and a Citroen Picasso were both involved in the incident. One of the cars turned onto its roof after colliding with a man who had to be rescued by emergency services from beneath the car and taken to a local hospital.
The Ambulance and police advised all drivers to take alternative routes while they attended to the scene. They could not confirm the specific injuries of the victim but said that they had been serious.
More details of the accident, which caused delays in the local area, are being asked for from police who are appealing for witnesses to come forward.
Police Are Appealing For Witness To The Car Accident
A Sergeant in the local Roads Policing Unit said:"As a result of the collision one person has been injured the seriousness of which is still being assessed by medical staff. I'd like to hear from anyone who was in the area at the time and may have witnessed the collision, or any incident leading up to it, to contact me on 101."
Road Traffic Accidents
There is a broad array of road traffic accidents occurring on Britain's roads every day. These accidents can happen for a number of different reasons, sometimes through the fault of another driver.
If you have been injured in a car accident that was not your fault then you could be able to claim compensation. Injuries incurred from road traffic accidents are often serious and can have a huge impact on the quality of your life.
If you have been unable to work because of your car accident injury then you can detail this in your claim and be compensated for a loss of earnings. In addition, the level of pain and suffering you have undergone will also be deliberated and reflected in the amount of compensation you receive.
It must be demonstrable that the blame was due to a third party in order to be successful and in most cases, your claim must be made within three years from the date of your accident.
Please call First Personal Injury Lawyers on 0800 808 9740 to learn more about how to begin your car accident compensation claim. We work with many clients on a no win no fee* basis and would be happy to give you more details on our Conditional Fee Agreements.