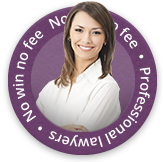 An inquest into the death of a 69 year old man has revealed there were a catalogue of hospital mistakes before his eventual death.
The man took himself to the Accident and Emergency Unit in May last year when he was suffering from a gastrointestinal bleed. Following his admittance he had to wait for three hours until observations were made and the appropriate care was given. When he was in the acute unit, he had a cardiac arrest and several days later, he died.
Heartbroken Family
The man's family has been devastated by the events and is taking legal action against the trust. His widow said her husband was the heart and soul of the family and that he was let down by everyone and left on his own to die. She added that she really hopes the new systems work as she has cried everyday, 18 months after his death. His daughter's last text from her dad assured her that he would be 'alright'.
The System 'Broke And Failed'
At the inquest, a physician said that there had been a number of different things that had gone wrong with the man's care. He said: "The system broke and the system failed."
Since the death, a nurse was sacked from her job and a doctor underwent remedial training. Also, there have been a number of different systems put in place, including new rotas and a new computer system to ensure observations are made. The new procedures have seen a reduction in mortality and as such, they will possibly be rolled out in other NHS trusts.
The NHS trust apologised for the circumstances surrounding the man's death. A spokeswoman said: "As demand for our acute services increases we have an even greater responsibility to ensure that our systems and processes are resilient to these pressures and that they fully support our staff in delivering safer care."
Have you suffered at the hands of a medical professional?
If you or someone you know has suffered due to medical or clinical negligence you may be entitled to compensation.
Contact First Personal Injury solicitors where our team will discuss your potential medical negligence case. Use our online form or contact us using the telephone number above.