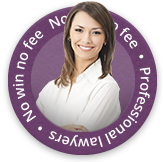 A care home has admitted to failings after an 81 year old woman died following a choking incident in 2011.
The woman had previously suffered a stroke and had a number of different medical complications. She needed to have a soft food diet and had to be supervised when eating and drinking. On the day of the choking incident, a member of staff had given her a sausage to eat which caused her to suffer a café coronary (when food gets stuck in the oesophagus). Despite being resuscitated, she died in hospital four days later.
Investigation Into The Death
During the subsequent investigation into her death it was discovered that the woman on duty had gaps in her training and had been demoted to housekeeping, partly because of her inability to speak and write English effectively which prevented her from writing necessary notes and care plans for residents. The care home said that it accepts that the food given to the woman was high risk but it could have been given if broken up with a fork. The member of staff who gave the food has since been dismissed.
The family has been left devastated, the woman's husband said: "Why it happened and how I still cannot understand; I really miss her and don't feel I've been told the truth."
The care home has been charged with failings which span across a 29 month period and it now faces a £250,000 fine.
Making A Claim Against A Care Home
If you or a member of your family has been injured through the fault of a care home then please get in touch with our no win no fee solicitors at First Personal Injury. There is an online claim form available on this website or you may also call our national accident helpline number.