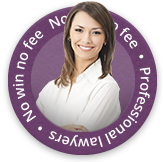 The UK has one of the best records in road safety across the whole world. According to RoSPA (the Royal Society for the Prevention of Accidents), there has been a large increase in traffic on UK roads. Despite this increase, there remains a relatively low incidence of road traffic accidents.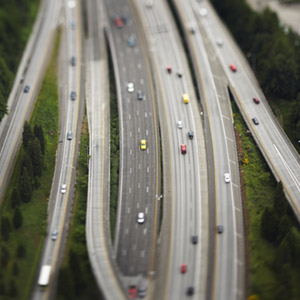 Despite the general diligence of road users, the existence of numerous community and national road safety charities and the introduction of new laws surrounding road safety, there are still around five people per day who die on UK roads. There is still also a high number of people and families affected by serious injuries caused by road accidents.
What causes road traffic accidents?
There is no single cause of road traffic accidents, but rather, a series of different causes. Below we have compiled a list of some of the most common kinds of road accidents:
Driver Error
The Department for Transport reported driver error and 'failing to look properly' as major causes of accidents. This category of contributory negligence includes speeding, drink-driving and seatbelt-wearing. It also includes 'inexperience' and 'careless driving'. Failing to look properly, was the biggest factor in accidents caused by driver error. It caused 42% of accidents on the road according to the DfT. Losing control of a vehicle and failing to judge another person's path can also result in road accidents.
One of the most common types of driver error that cause road accidents is failing to observe properly. This accounts for 35% of road traffic accidents. An inability to judge a vehicle's speed is another major cause of accidents on the road, as well as careless and reckless driving which account for around 19 % and 16%, respectively. Losing control of a vehicle and poor turning and manoeuvring are also factors in driver error accidents.
Failing to drive appropriate to the condition of the road e.g. driving at speed on a wet road, suddenly braking or following a vehicle too closely are also considered to be driver error accidents.
Driver fatigue
Driver fatigue is also one of the most dangerous barriers to maintaining road safety. It is thought that it could contribute to as many as one-fifth of road accidents. Sleep-associated accidents are also more likely to result in death; particularly when vehicles are driven at high speed at the time of a collision. Reaction times, levels of alertness and processing information are also slower than usual in sleep-deprived drivers. The after-effects of consuming alcohol and the taking of certain medications can also make a driver more tired than usual.
In some cases, drivers consciously choose to carry on driving even though they are aware of their fatigue. This often happens on long journeys when they're keen to stay on the road to reach their destination quicker.
Sleep disorders like sleep apnoea can sometimes result in driver fatigue. This is most prevalent in professional drivers and the condition is often left without a formal diagnosis. Others who are most at risk of falling asleep while driving are company car drivers, truck drivers and shift workers.
Work-related driving accidents account for around 150 people serious or fatal accidents every week. The Health and Safety Executive says that employers must look at the risks involved in their employees driving and put into practice reasonable practical measures to prevent accidents from happening.
Injudicious Actions
Injudicious actions are those which are considered to be ill-advised or inadvisable. They include acting poorly on the roads, for example, ignoring road traffic signs, tailgating and driving too fast for the conditions on the road. Other forms of road accidents caused by injudicious actions include cyclists moving onto the road from the pavement and drivers ignoring double white lines.
Most road accidents caused by injudicious actions happen because drivers travel too fast for the conditions on the road. This contributes to both serious and minor accidents. Speeding on the roads leads to a greater number of fatal incidents.
Road Environment
The condition of the road can also determine the likelihood of a car accident. Slippery and/or defective road surfaces, for instance, potholes or objects in the road, can result in car collisions. Traffic calming measures (such as road humps) and dysfunctional traffic signals can also trigger a road accident.
Behaviour Or Experiences
Reckless driving is attributed to around 17% of road accidents where there has been behaviour deemed as a cause of the accident. If you are a learner driver or driving aggressively at the wheel, are driving nervously or if you are not used to driving on the left-hand side of the road, you could cause an accident. What's more, if you're unsure of the vehicle you are driving or driving too slowly for the conditions on the road, this might also lead to an accident.
Pedestrians
Many road accidents are caused purely by the acts of a pedestrian. For example, a pedestrian might not look properly before walking into the road, be under the influence of alcohol or drugs, or wearing dark coloured colours that affect visibility.
Other Factors Causing Road Accidents
There are other potential reasons for road accidents, including:
Not putting on lights while driving
Using a mobile phone at the wheel
Being under the influence of drugs
Things like the dazzling sun, snow, sleet and spray coming off other vehicles affecting a driver's vision
Emergency vehicles on call or involved in attempting to stop crime
Sometimes vehicle defects e.g. illegal tyres, brakes that don't work and poorly-loaded vehicles or trailers
There is little data to back up major differences between men and women in terms of contributory factors to car accidents. However, some studies have shown that men are more likely to drive too fast for conditions and drive under the influence of alcohol. It has also been suggested that accidents caused by learners or inexperienced drivers are more likely to involve women than men.
The brightness of the sun also plays a role in car accidents, with 2,233 car crashes involving it as a factor.
Cycling accidents
Road traffic accident statistics also include cycling accidents. If you are commuting to work or riding your bike to school then you are more likely to end up in a cycling accident than in other instances. 57% of cycling accidents occur at the beginning or at the end of the day and mostly on weekdays. Around 25% of pedal bike accidents happen because a cyclist fails to look properly. The sun blinding the vision of cyclist can also create the risk of a road accident.
Motorcycle accidents
Motorcyclists are often considered to be the most vigilant of road users and only a small percentage of road accidents are attributed to their negligence. Motorbike accidents usually rise during the spring and summer months when riding out becomes more popular and road conditions are better.
Around 20% of fatal road accidents in the UK involve motorbikes. This is interesting as motorcyclists only make up 1% of all traffic on the roads. Most motorbike accidents take place on rural roads. In motorcycle accidents caused by car drivers, the main reason is 'failing to look properly'. 2012 saw around 328 motorcyclists killed in the UK, a 9% decrease compared to 2011. In accidents caused by bikers, the main contributory factor is 'loss of control'.
Road accident injuries
Road accident injuries can range from minor cuts and bruises to minor or major whiplash injuries. However, they can also cause serious injuries like spinal damage and head injuries, and unfortunately, accidents can sometimes be fatal. Some injuries leave families devastated and struggling financially. Victims of road traffic accidents sometimes require time off work or have to pay for their own medical care.
There are many people injured as a result of a road accident who are entitled to personal injury compensation. Claiming compensation for a road accident injury is usually straightforward. However, it is imperative that you are able to prove there has been third-party blame for your accident, for your claim to be valid.
It's also advisable to start an RTA claim as early as possible. This is because there is a three-year time limit on most personal injury claims. This means that you have three years from the date of your accident in which to claim. In fatal accidents, this time-limit starts from the date of death.
Compensation Accident Claims
If you or someone you know has been in an accident that wasn't their fault they may be entitled to accident compensation. Our solicitors are here to help with your potential accident or injury compensation claims.
Contact First Personal Injury on 0800 808 9740 or complete our online enquiry form today.