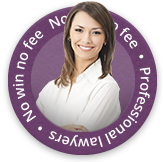 Accident compensation is set to be awarded to a 6 year old Mansfield school girl who lost the tip of the ring finger of her left hand when a classroom door slammed shut on it in March 2007.
Doctors were unfortunately unable to reattach the severed part of her finger even though staff at the school acted quickly by taking her to a nearby hospital and putting the severed part of her finger in ice immediately. Her family decided to mount an compensation claim for the incident but were told by solicitors that they would have to pay £1,000 to obtain an engineers report. However, after contacting a no win no fee firm they were told they would be able to proceed with the claim without incurring any cost.
The engineer's report states that a proper fire door in a primary school should not close with such force that it could chop off a child's finger. Now, with the council admitting full liability for the incident, the path has been cleared for the girl to receive an appropriate sum of accident compensation.
Do You Need To Make A Claim?
If you believe that you have cause to make a personal injury compensation claim after an accident in a school, the solicitors at First Personal Injury may be able to help. Our team of expert injury lawyers are available to deal with your initial enquiry and can advise further regarding the likely prospects of a successful outcome for your potential accident claims case. Either call us on 0800 808 9740 or visit our online personal injury claim form to start your claim.
Personal Injury Claims with First Personal Injury
First Personal Injury has built up a reputation across the United Kingdom for their approach to accident and personal injury claims. Working with members of the public who have had personal injuries, we continually exceed our clients' expectations.
Contact First Personal Injury's accident claims solicitors free today by calling 0800 808 9740 or by completing our online enquiry form.