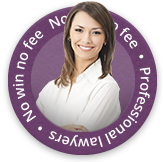 At First Personal Injury, we deal with a range of different injury claims following accidents in the workplace. Accidents can occur in all different sector and within different working environments. Here, we explore the most common workplace accidents and injuries.
Slips, Trips and Falls
Wherever you work you are at risk from slips, trips and falls.  Health and Safety Regulations demand that areas where people walk, pass through or stand in should be free from holes or obstructions and that the floor surface is not slippery or uneven.  Failure to maintain walkways properly may result in a personal injury claim.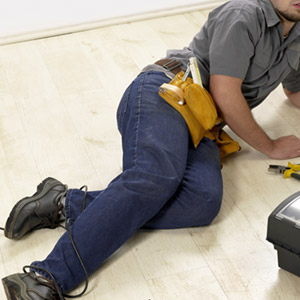 Workplace Burns
Electricians, construction workers and kitchen staff are probably more at risk from burns although burns can also affect all workers.  Those who work closely with live currents are most at risk and sometimes accidents can result in fatal electrocution.
Back Injuries
Back injuries at work are probably most likely to affect office workers and drivers who may work for long periods of time with a bad posture.
Head Injuries
Construction workers are probably more at risk of head injury than office workers.  Office workers are however at risk from over-stacked, heavy objects which are stored in elevated positions and are likely to fall.
Repetitive Strain Injury
Repetitive Strain Injury (or RSI) is experienced by some workers who repetitively use their hands and arms. It is a problem that has become increasingly common in the workplace over recent years. It can be caused by a number of tasks, including repetitive or forceful activity or poor posture. The symptoms include pain and numbness in the wrists, hands, arms, shoulders and neck.
Vision problems
Around 75% of employees who work with computers experience problems with their vision such as headaches, eye strain and blurring.
Post-Traumatic Stress Disorder
PTSD can be experienced by workers in any area who have had a traumatic experience at work.
Seeking legal action after an injury at work
If you have experienced any of the above and have been injured at work you may be entitled to make a Personal Injury claim and you should speak to an experienced accident claims Personal Injury Lawyer.