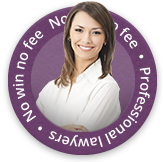 A man whose wife died of an asbestos-related illness has received compensation for the loss of her services in the home. The husband, who worked as a business development manager, received £647,840, the majority of which is made up of compensation in respect of the services his wife provided while they were married. The judge said that the married couple lived a traditional lifestyle with his wife carrying out the bulk of the household tasks including looking after the garden and decorating; her husband only performed a few DIY duties. The split of the compensation was £88,160 towards past services dependency and for future services dependency, he received £329,241.
Asbestos-Related Illness
His wife, 46, died of mesothelioma which had been linked to asbestos at the prison where she worked as an administrator. The claim for asbestos compensation was brought against the Ministry of Justice who admitted liability but who did not initially agree on the amount of compensation.
Calculating The Compensation Claim
When working out how much compensation the man from Dorset should receive, the judge presiding over the case factored in the fact that the couple had an old-fashioned relationship and he found it believable that the man's wife was a very house-proud person.
Making Claim Against The Ministry Of Justice
If you intend to make a claim against the Ministry of Justice then it is advisable to have the help of a qualified personal injury lawyer with the relevant experience. Making a claim against the MoJ may feel like a daunting prospect but with the help of a professional legal team behind you, it's possible to increase your chances of receiving the maximum amount of compensation you are entitled to.
Making A Compensation Claim With First Personal Injury
If you have any kind of workplace compensation claim then First Personal Injury lawyers may be able to help you. Please call our occupational injury and disease lawyers on our national accident helpline above or complete a claim form available on this website.
http://www.bbc.co.uk/news/uk-england-dorset-28462588