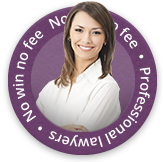 Many people underestimate how much money they could be awarded after an injury at work, according to research.
Personal injury solicitors Hubbard Pegman & Whitney (HPW) found that few people realised how high the average compensation payouts were. The firm insisted that the poll of 2,000 adults proved that the UK does not have a compensation culture. While total compensation awards for fracturing an arm at work are typically about £6,000, 61% of those surveyed estimated the payout would be under £5,000. The typical compensation awarded for a leg broken at work is £8,650, according to the solicitors, but 46% of adults expected £5,000 or less.
Charlotte Pegman, managing partner at HPW said: Not only are most compensation awards unspectacular, but most people actually have very modest expectations " typically in-line with average awards or even expecting substantially less.
Our research indicates to us that most people only want fair and reasonable compensation when they are injured at work.While large compensation awards for seemingly minor injuries and slights rightly attract hostile media attention, the reality is that awards for most workplace injuries " often nasty ones " are generally much more modest.
If you have had an accident at work, you could be entitled to compensation. Contact a personal injury lawyer today.
Accidents At Work Claims Types
Here at First Personal Injury we deal with a wide range of accident at work claim types, some of which are listed below. If you have been injured in the workplace from some other type of occurrence, please do not hesitate to contact us anyway, as we may be able to help and advise regarding your claim for compensation.
Back injuries at work
Manual handling claims