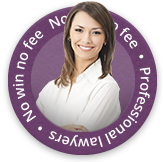 A woman has been awarded compensation after being left unsatisfied with the results following cosmetic surgery.
The woman was admitted into the Transform Medical Group's Newcastle clinic. She underwent surgery for an eye and jaw lift. After a series of procedures went wrong, she was left with tight skin on her face and a protruding eyeball.
After her substantial personal injury claim payout the 43 year old said I have been suicidal. My face has been butchered.
A spokesman for the Transform Medical Group, which have 22 clinics nationwide, said that the grievance was between the surgeons involved and not the clinic.