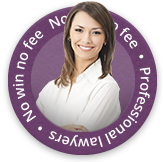 A judge has fined a construction company £20,000 after a subcontractor working on a site in London suffered multiple disabling injuries after falling from scaffolding.
The man suffered head and chest injuries as a result of the scaffolding accident and has had to retire for medical reasons. He has limited mobility. The judge concluded that the scaffolding tower on which the man was working was in breach of the height regulations governing this area.  The impact on the man and his family was said to be terrible.
In pleading guilty to breaching three separate working at height health and safety regulations the company incurred not only the £20,000 fine but also £12,000 costs.
The man now intends to make a personal injury claim.