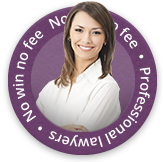 A council worker from South-end-on-Sea has made a successful accident claim and been awarded £10,000 after sustaining a slipped disc because she was made to use a broken chair.
The woman had to undergo a near-fatal back operation as a result of the injury and the in the long term she is constantly in pain in her lower back region. She has also had to take early retirement.
Her back injury at work claim was handled jointly by her solicitor and Union.
Office workers are protected by strict health and safety guidelines and the woman should never have been forced to use the faulty chair.