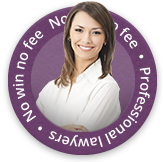 A couple, whose son was starved of oxygen during his birth eight years ago, have been successful in their bid to win an accident claims compensation settlement on behalf of their child.
The woman had experienced a normal pregnancy with her son.  During his birth, at Gateshead Queen Elizabeth Hospital, forceps were used and later tests revealed that he was starved of oxygen resulting in Joel being born with cerebral palsy.
The woman and her husband are now full time carers to their son, who needs 24 hour care. They were forced to take legal action after feeling they were receiving little support from social services.  The woman's husband said after winning the case that we had to seek help to make the immediate life of our son more bearable and to secure the best possible future for him.
A spokesman for Gateshead NHS Foundation trust, who admitted liability, said that we are pleased a settlement has been reached and we hope it will go some way towards helping the boy with his disabilities in the future.