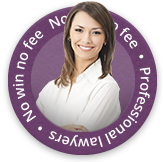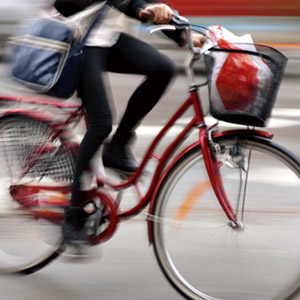 A 50-year-old woman from London who had a serious cycling accident has been told by police that they are unable to take further action.
During the incident, the woman was riding her bike collided with another bike when the rider tried to overtake her at a junction.
Cycling Accident Injuries
Her injuries were first of all thought to be minor, however, she ultimately ended up with a seriously damaged knee; a broken rib; a fractured tibia and has had to have a metal plate fitted in her leg. She also explained to a local newspaper that she had suffered from 'complete meltdowns' and was very unwell when she was discharged from hospital. Medics have said she may suffer from arthritis following her injuries also.
The police dealing with the matter have said that the case is a civil matter and not a criminal investigation. In addition, there was CCTV footage available and no one had witnessed the incident. Neither cyclists were covered by insurance so it is unlikely the woman will be able to pursue any kind of cycling accident compensation. The woman has been astounded by the lack of avenues for justice she has been able to explore following the accident and feels like she has been 'let down'. She said: "I just think it is incredible that you can have this kind of injury and nothing is done."
She added: "People think that a bike does not do that to you but it can. I feel angry that something like this can happen and [the response] is a bit 'oh well'. I do not think it was necessarily taken that seriously."
Making A Cycling Accident Claim
If you have been involved in a cycling accident that was not your fault then you could be able to make a personal injury compensation claim. In all personal injury cases, you will need to show that there has been third-party blame for your accident. This may have been the fault of the council if there was a pothole that caused your accident; it may also be the fault of another road user or even a pedestrian. If you can gain the contact details of people who have witnessed the incident then your claim could be valid. You will also need to have had your accident within the last three years in order to pursue a compensation claim.
Making A Compensation Claim
First Personal Injury lawyers are a team of no win no fee solicitors who can help with all different kinds of bicycle accident claims. Please call us on our national accident helpline or complete the online claim form available on this website.