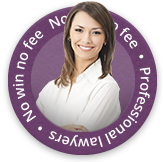 At the beginning of February we highlighted the potential dangers of the increasing number of potholes in our roads. The cold weather had increased the number of potholes, particularly on rural roads, because ice was causing the structure of the road to break down. These potholes had worrying implications for road users and were likely to result in accident compensation claims.
For example, it has now been reported that a 45 year old man sustained multiple fractures when he was unable to avoid cycling straight over a deep pothole in a road in the West Sussex village of Milland. The man fell from his bicycle and sustained multiple injuries.
The man is now considering a personal injury claim against the local council for failure to maintain the road properly.