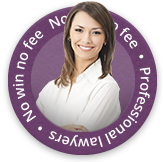 A cyclist is to sue the local council for compensation following the injuries he sustained after hitting a pothole whilst cycling on the way to work.
Luke Reedman was taking part in the local government scheme of cycling to work when he was thrown off his bike when he hit a pothole on the A377 in Exeter. Mr Reeman was taken to the Royal Devon and Exeter Hospital where he was treated for a broken arm, damaged wrist and nerve damage.
The 28-year-old Met Office worker needed extensive surgery on his wrist resulting in metal plates being inserted. He still remains in pain and requires continued physiotherapy. Mr Reeman said I feel upset and angry that I have been left with an injury which will be with me for the rest of my life.
Devon County Council says they take pothole injury claims very seriously. Councillor Stuart Hughes said our emergency repair teams inspected the road on February 17 and again on April 21. He went on to say we need people to act as our eyes and ears and report potholes to us as they find them.